British actress Emily Blunt is so good at imitating people. I could watch her tell stories all day long, as the accents she does, and the way her voice and face changes as she takes on the parts of the people she is talking about, is absolutely fabulous.
Watch Emily Blunt on a guest appearance on The Graham Norton Show this week telling Graham about the time a little girl came up to her and asked if she'd been in a certain movie.
And then see how she imitates her.
Because, not only can you see that little girl in your head as the actress is doing her impression, Blunt is screamingly funny while she is at it.
No wonder so many people talk about what a brilliant actress Emily Blune is, and how everything she does seems to come so easily to her.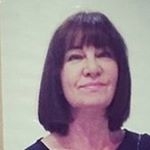 Latest posts by Michelle Topham
(see all)