British actress Emily Blunt talked to David Letterman this week about singing Stephen Sondheim's music in her upcoming movie 'Into the Woods'. She hasn't sung on film before, or even anywhere outside the shower really, and admits it was "nerve-wracking".
But she also told Letterman she was "unspeakably proud of the movie" and what she has achieved.
Blunt stars in 'Into the Woods' with Meryl Streep, Johnny Depp, Tracy Ullman, Chris Pine, James Corden and a slew of other stars.
The movie was directed by Rob Marshall and is, so far, getting lots of 'very interested' sounds from critics and moviegoers alike. In fact, if it's as good as it sounds it might be, 'Into the Woods' could end up being one of the big hits of the 2014 Christmas movie season.
As for the music in the movie, the list of tracks alone from 'Into the Woods' is massive, with a two-disc soundtrack being released in conjunction with the film, which will be in movie theaters on December 15th.
'The movie also has an 'epic' feel to it, so this one really should be one to see. Plus, come on, it's Stephen Sondheim, and he is a genius. And I mean, an actual genius.
Meanwhile, watch Emily Blunt on Late Night with David Letterman below. And don't miss her talk about saving Meryl Streep's life while rehearsing for 'Into the Woods' either.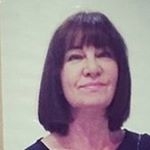 Latest posts by Michelle Topham
(see all)