I love, love, love British actress Emily Blunt. She's so freaking cool, and always so cute and funny when she's being interviewed, I could watch her all day.
Advertising
Watch Emily on The Late Show with David Letterman last night, where she talks about saving Meryl Streep's life while she was filming Into the Woods, and several months pregnant and while all the men standing around her saw what was about to happen and did absolutely nothing.
Now do you see what I mean? Just awesomely cute and cool.
In fact, according to Emily, Meryl Streep owes her her life. Well……maybe not her life but, she wants payback.
And. if you haven't seen Emily Blunt tell stories before, watch her here when she talks about explaining to a little girl which film she was in. So funny.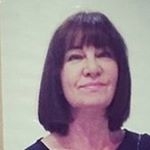 Latest posts by Michelle Topham
(see all)