While some celebrities get angry if fans take their photos while they're doing 'normal' things like eating out, Emma Stone and Andrew Garfield apparently don't.
They caught a fan trying to sneakily take their photograph while they ate dinner at Lure Fishbar in New York City this week and, instead of scowling, turning their faces away, or walking over to find out what was going on, Emma Stone and Andrew Garfield decided to pose. In the process, they showed the fan she was "busted", and still gave her a great photo to put up on her Instagram account.
Alejandra Garibay's photo of Emma Stone and Andrew Garfield has already gone viral, with her cute caption, "Ok, so… either I caught a great moment between #AndrewGarfield & #EmmaStone or I clearly got caught and I am officially FIRED as a paparazzi… ✨ #oops". No wonder. Check it out. Funny, eh?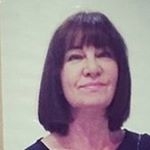 Latest posts by Michelle Topham
(see all)