Emma Stone and Jonah Hill will be back working together again soon. This time on a brand new 10-episode Netflix series called 'Maniac'. The pair first worked together, and very successfully I might add, in the 2007 film 'Superbad'.
Filming for 'Maniac' will begin in August. The show will air in 2018, and is to be based on a Norwegian black comedy TV series of the same name.
Stone and Hill will play residents in a mental institution who live in their own weird fantasy worlds. The series will be directed by the brilliant Cary Fukunaga (first season of HBO's 'True Detective' and 'Beasts of No Nation').
Jonah Hill said he got involved with 'Maniac' when Emma Stone came over to his New York house one day with Fukunaga, and asked him to be in the series.
In an interview late last year, Hill said about the role, "It was an easy scenario to say yes to. I did so little except to say "Yes" to a clearly great scenario. I just really wanted to work with Emma and Cary, you know. It could have been reading the phone book, and I would have said "Yes"".
To get an idea of just how bizarre this series may be, watch the trailer for the Norwegian series below. Looks like fun to me.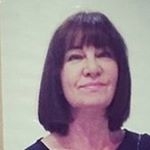 Latest posts by Michelle Topham
(see all)