Emma Stone and Stephen Colbert say they suffered from anxiety attacks
Actress Emma Stone appeared on The Late Show with Stephen Colbert last night to talk about her latest movie Battle of the Sexes, in which she stars as tennis player Billie Jean King.
But it was a conversation about Emma Stone suffering from anxiety for much of her life that was the most surprising part of the interview. Especially as Stone always comes across as a woman who is absolutely sure of herself to the point where she just about exudes self-confidence.
Instead, though, she showed a drawing she drew in therapy when she was nine called 'I am bigger than my anxiety', and explained how anxiety attacks were a huge part of her life for a long time.
"I was a very very anxious child and I had a lot of panic attacks. And I benefited in a big way from therapy", said Stone.
"Does the acting help with the anxiety?", asked Colbert.
"It helped me so much. Improv helped me so much", explained Stone. "I mean I still have anxiety to this day. But not panic attacks (as she knocked on wood)".
Interestingly too, Colbert admitted he also used to have anxiety attacks. So much so he would curl up on a couch while waiting to go on stage at Second City comedy club, and refuse to talk to anyone.
"But then, when you go on stage, you feel fine."
Isn't that crazy?", he said.
Watch Emma Stone and Stephen Colbert talking about anxiety attacks below. Plus, Billie Jean King, last year's election and why Stone looked naked when she met Hillary Clinton back stage.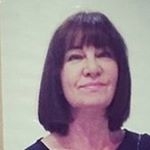 Latest posts by Michelle Topham
(see all)