Emma Stone is a huge fan of 2NE1 and Girls' Generation — loves K-Pop
As someone who loves K-Pop (Korean pop music), I have to admit I was a bit surprised actress Emma Stone is obsessed with it. After all, I have an excuse as I live in Thailand where K-Pop is incredibly popular. But Emma Stone? Why does Emma like K-Pop so much?
According to Emma, who was on Conan this week talking about K-Pop, "Korean pop music is the best thing you've ever seen".
When asked to elaborate by Conan, as he wanted to know if it's the music, the videos, the whole thing that makes K-Pop so amazing, Emma Stone said "It's the whole thing…..it's very addictive."
One of Emma's favorite bands is 2NE1, which interestingly is one of my favorites as well as a favorite Korean band of Austrian singer Conchita Wurst. Like Conchita, however, Emma Stone can't pronounce the name of the band as she calls it '2 NE 1′ instead of the band's real name '21'.
Forgiving Emma for her incorrect pronunciation, however, she does know her K-Pop music, as she actually appeared on stage in Korea with 2NE1, and also says Girls' Generation is another fave.
Watch Emma Stone on Conan raving about K-Pop in the video below and, let's just say, she got even cooler (if that's possible) in my eyes.
And then watch both 2NE1 and Girls' Generation in the videos below that. Now can you see why Stone thinks they're so amazing?
Advertising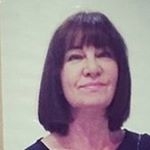 Latest posts by Michelle Topham
(see all)