Actress Emma Stone was on Conan this week where she talked about teaching Woody Allen about Twitter.
Sad thing is? When she chose a famous writer's tweet (Joyce Carol Oates) to give him an example of what a tweet could be used for, it turns out the one tweet Emma Stone read to Woody Allen was one of his lines. Ripped off by Joyce Carol Oates (unintentionally?) and tweeted as her own.
But, when you dig further, it gets even more complicated. That's because Woody Allen may have been the original ripper-offer (like that?) of the line "Tragedy plus time equals comedy" anyway. Because, according to Quote Investigator, that line isn't a Woody Allen original at all.
Instead it was first coined by actor Steve Allen, and published in a 1957 edition of Cosmopolitan magazine.
Whoops.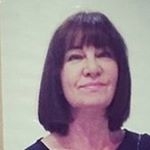 Latest posts by Michelle Topham
(see all)