You watch the amazing British actress Emma Thompson and you just think, "God, she's one of the world's most gifted actresses", and then you start to think how smart and serious she must be. Smart, yes. Serious? Not remotely true. In fact, if you've ever seen Emma Thompson being interviewed she is, without doubt, one of the funniest people on the planet.
On Graham Norton's show this week, Emma Thompson proved just how hilarious she is when Norton outed her as a 'photobomber' at red carpets all over the land.
It seems, Emma is so bored with red carpets at this point, she'll dive into anyone's photograph and pull a funny face – whether she knows the celebrity or not.
Watch the funny clip of Emma Thompson talking about photobombing on the red carpet to Graham Norton in the video below, and check out all the great faces she pulls.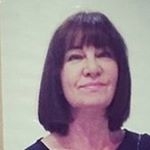 Latest posts by Michelle Topham
(see all)