For my Memories Monday section, I'm revisiting this fabulous video from last August of Emma Thompson on The Graham Norton Show.
It's the part where she talks about appearing with Arnold Schwarzenegger in the film 'Junior' years ago, and then Graham asks her "Can he act?"
Emma, of course, is her usual honest self when she so seriously replies, "No, no, no, no", and then goes on to say of course Arnold Schwarzenegger can't act. And he knows it. Thus reducing the studio audience, Graham Norton and his guests to howls of laughter.
Watch it below. I adore Emma Thompson as she's always lovely, and this is the perfect funny snippet for a Memories Monday.
And for more on Emma Thompson, don't miss reading:
Why Emma Thompson flashed her boobs at her co-stars
Emma Thompson and why she photobombs the red carpet
Emma Thompson says Peter Rabbit talks to her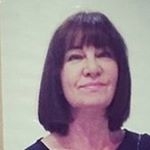 Latest posts by Michelle Topham
(see all)