Emma Thompson is doing the talk show rounds this month and, personally, I couldn't be more delighted. Not content to be on The Graham Norton Show late last week in England, however, Emma is now in Hollywood where, on Friday night, she arrived on The Tonight Show with Jimmy Fallon to show off her latest book – The Spectacular Tale of Peter Rabbit.
Yes, Emma Thompson isn't just an incredible actress, a screenwriter, and a comedian, she's also an author, and a damn good one at that.
Her first Peter Rabbit book was published in 2010 as part of the 110th anniversary celebrations of the publishing of the first ever Beatrix Potter Peter Rabbit book. A second book followed three years later. Called 'The Christmas Tale of Peter Rabbit', it was just as successful as the first.
So it's no wonder Peter Rabbit himself came calling recently and asked her to write a third.
But, this being Emma Thompson, he asked her in a very cute way and sent her a lovely little gift. Watch the video to find out how Emma Thompson communicates with him.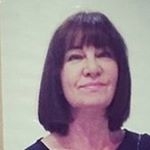 Latest posts by Michelle Topham
(see all)