British actress and UN Women Global Goodwill Ambassador Emma Watson, was at Facebook's London offices yesterday to participate in a live Q&A session about gender equality. The event was to help celebrate International Women's Day, and to continue to promote the United Nations' HeForShe campaign.
Last year, Watson launched the HeForShe campaign with an incredible speech at the UN, a campaign that sets out to get men to support women in their struggle for gender equality.
This year, Emma Watson is continuing heading the HeForShe campaign by stressing how important it is for all of us, men and women, to support gender equality for women. And also for all of us to support the acceptance of the 'female' in all of us – men or women. (Watson is as "disturbed" by the idea that men can't cry, just as much as I am, it seems).
As Watson said at the beginning of her Facebook session yesterday, when asked why she thought feminism was a 'dirty word', with men and women:
Because I think people associate it with hate. With man hate. And that's really negative. And I don't think that's what feminism is about at all. I think it's actually something incredibly positive. I think that's why women became very reluctant to use that word.

But I think that's changing, which is really cool. I'm aware of a lot more male feminists now than I was a few years ago……..People have come back to what the actual definition means. Equality, politically, culturally, socially, economically.

That's it. It's that simple.
For the entire Facebook HeForShe session with Emma Watson, watch the four videos below. And yes, they are well worth a watch as Watson is so inspiring, so intelligent, and so incredibly right.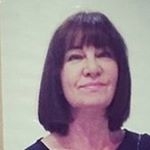 Latest posts by Michelle Topham
(see all)