British actress Emma Watson is one of my favorite people. Sure, I'm an enormous fan of the Harry Potter movies (and the books!) so I love her portrayal of Hermione, but it's who Emma Watson is in her off-screen life I'm even more interested in. Smart, funny, hard-working, unafraid to stand up for what she believes in, a feminist, and someone who managed to graduate from Brown University with a degree in English Literature while still being a full-time actress — at only 24-years-old, she's one of those people you aspire to be.
Now, of course, after I've just listened to Emma Watson speaking in front of the United Nations about gender equality, I admire her even more.
Emma Watson gave her United Nations' speech on Saturday (September 20) in New York, and it was about gender equality and why she became a feminist.
"The more I have spoken about women's rights, the more I have realized that fighting for women's rights has too often become synonymous with 'man hating'. If there's one thing I know for certain, it is that this has to stop. For the record feminism, by definition, is the belief that men and women should have equal rights and opportunities. It is the theory of the political, economic and social equality of the sexes".
She then goes on to talk about why she herself became involved with feminism and started to call herself a feminist.
"I started questioning gender based assumptions a long time ago.

When I was 8, I was confused because I was called 'bossy' because I wanted to direct the plays that we would put on for our parents, but the boys were not. At 14, I started to be sexualized by certain elements of the media. When at 15, my girlfriends started dropping out of their beloved sports teams, because they didn't want to appear 'muscle-y,' when at 18, my males friends were unable to express their feelings, I decided that I was a feminist.

And this seemed uncomplicated to me.But my recent research has shown me that feminism has become an unpopular word. Women are choosing not to identify as feminists."
Mentioning a speech Hillary Clinton gave in China about feminism a couple of decades ago, and how less than 30 percent of the people in the audience were men, she asks "How can we effect change in the world, when only half of it is invited or feels welcome to participate in the conversation. Men. I would like to take this opportunity to extend your formal invitation".
Emma Watson is awesome (and, as a speech writer myself, can I say so is the person who wrote her speech — whether it was Emma or someone else), but this speech at the U.N. has put her on an even higher plane.
You can watch it in its entirety below.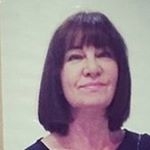 Latest posts by Michelle Topham
(see all)