Let's face it, British actress Emma Watson is in the news often but, lately, it's been more about her 'He For She' campaign, and her activities supporting women around the world more than anything else.
Today, however, Emma Watson hit the news again, but this time for something a little more down-to-earth. A cool and very chic new haircut she just debuted yesterday. A haircut that sees Watson with quite a bit less hair than she had just a week ago, as much of it was cut off to reveal her latest style — a tousled and chic chin-length bob.
Watson's new hairstyle showed up on the Instagram account of Livia Firth, the Creative Director of Eco-Age, a consulting company that works with brands to advise them on sustainability and ethics in business.
Emma was with Firth on the red carpet at a screening of the documentary 'The True Cost' last night, an expose of how the over abundance of cheap clothing has a massively negative impact on the environment, and on the lives of so many people around the world.
And yes, while it is an extremely serious issue, and it's great that Emma is involving herself in it, it's still also nice that she has an awesome new hairstyle she's rocking on the red carpet while she's doing it.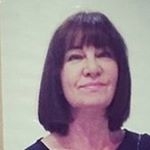 Latest posts by Michelle Topham
(see all)