Emmanuel Macron's La Republique en Marche big winner in first round of French parliamentary elections
It's looking like French president Emmanuel Macron's popularity is growing in France after his party, La Republique en Marche, was the big winner in the first round of the French parliamentary elections yesterday.
If this continues, La Republique en Marche is being predicted to win at least 450 of the 577 parliamentary seats available in the next and final round next Sunday. The Socialists, France's former ruling party, are likely to lose at least 200 seats.
Not bad for a party that didn't even exist just over a year ago, and crucial if Macron wants to be able to push through his much-needed reforms for employment and pensions.
What is even more remarkable is that many of the people who were voted for in the first round yesterday have never before run for political office. They are, however, garnering a lot of French support as the French, like many other nationalities around the world, are tired of voting for the same people. People who often seem to put their own interests before those of the country.
Much of the success in yesterday's French election, of course, is down to Emmanuel Macron himself, who is not only popular in France, but around much of the rest of Europe as well. He is seen as
Voter turnout yesterday, however, was at a record low with just 48.7% of eligible voters voting. So it will be interesting to see if the far-right and the far-left can get their supporters out to vote next Sunday, or if Macron and La Republique en March already have the election completely wrapped up.
And if you do not understand how the French parliamentary elections work, this is an excellent guide from Radio France International (RFI( that walks you through each important point.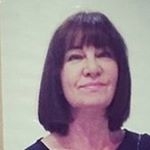 Latest posts by Michelle Topham
(see all)