As actresses go, Emmy Rossum has to be one of the sweetest, nicest and most beautiful ones out there. As well as one of the most talented.
Rossum's Instagram account too is sweet, nice and beautiful, as she uploads everything from photos taken backstage on her TV series 'Shameless', to her holiday snaps, and even Instagram posts promoting her political views (her latest one was on why you shouldn't support Mike Pence, Donald Trump's running mate).
The photo I've chosen from Emmy Rossum's account for my Instagram Photo of the Day, however, is a very cute snap she uploaded today of her and a friend obviously having just enjoyed a good breakfast.
But the sweetest thing about this, other than the two women's massive smiles?
The fact that they are both cuddling two of Rossum's three very cute dogs. Check it out above. Isn't that lovely?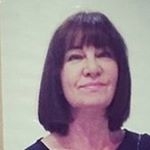 Latest posts by Michelle Topham
(see all)