Hirano and Kagiura, the light novel spin-off of the hit Boys' Love manga Sasaki and Miyano is heading our way soon.
The novel by Shō Harusono is being published in English by Yen Press, with the novel due out on February 21st, 2023 in both trade paperback and digital download.
If you can't wait almost a month, the manga spin-off is already out, with Volume 1 hitting shelves in November, Volume 2 due out in March, 2023, and Volume 3 out in July.
Yen Press has this to say about the Hirano and Kagiura storyline:
Basketball players. Bad boys who aren't really bad boys. Roommates. Senpai-kouhai BL romance. It all started when Kagiura moved into the school dorms with what seemed to be a bad boy upperclassman. But after he's left in the tender care of his mother-hen of a roommate, Hirano, it's too much to ask for Kagiura not to fall in love…right?! 
 
From the author of Sasaki and Miyano comes the Hirano & Kagiura novel and its manga sequel, filled with answers to the questions Mya-chan never knew. Do they like-like each other? Are they dating? What juicy things do they get up to behind closed doors?!
If you are fans of Sasaki and Miyano, and who isn't, and want to know more about the often talked about relationship between Hirano and Kagiura, the soon-to-be-released novel is your chance to find out.
And, if that isn't enough, there is also a Sasaki and Miyano: First Years light novel due out in April that will give you even more deets about both of these couples.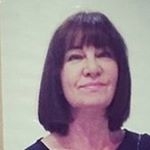 Latest posts by Michelle Topham
(see all)