In this Enigma Agency: The Case of Shadows review, I'll take a quick look at the game, gameplay and features and let you know, is it worth buying or not? After all, most of us don't have money to burn on games we may not like.
Storyline in Enigma Agency: The Case of Shadows
The story begins with your boss, John, the head of the Enigma Agency. Tasked with finding an ancient map by a strange client he soon finds himself the victim of a curse and, after destroying the map, the target of an ancient Mayan priest's wrath. It's now up to you to figure out what's going on, travel to the Mayan jungle and save him.
Gameplay and Features
If you enjoy lots of mini-puzzles, this game is for you. If you don't, it may drive you nuts that you have to solve puzzles in order to get the pieces that are missing from seemingly every door, box and appliance that you come across. Personally, I loved it although I must admit I could have done with a bit of a change by about the tenth time.
Hidden object scenes are fun and, with a little twist (I won't tell you what as it spoils the surprise), they're even more interesting than normal here. Plus, with no pixel hunting necessary, it's even more enjoyable.
The emphasis in this game is also more on adventure than it is on hidden object searches so, if you like a true adventure game and playing the master detective, Enigma Agency: The Case of Shadows will definitely appeal.
Add in that hints recharge quickly, it's actually quite a challenging game in parts, the artwork is gorgeous, the cut scenes are beautifully done and quite a bit scary, the music pretty and the voice overs very good and there's really little about this game to dislike.
Enigma Agency: The Case of Shadows – Worth Buying?
While I wouldn't say it's a must buy as a Collector's Edition, but this being the Standard Edition only, yes, it's a pretty good deal for the money and a very good game. I
t will hold your attention, give you a bit of a challenge and, if you enjoy detective mystery's with more than just a tinge of the supernatural, this one will really get you excited.
You can buy Enigma Agency: The Case of Shadows on Big Fish Games from today and, of course, if you get horribly stuck and need some major help, the Strategy Guide is also now available.
https://www.youtube.com/watch?v=lpgLPmmyyM4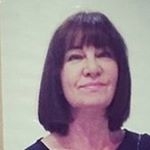 Latest posts by Michelle Topham
(see all)