If you are looking for a hidden object game for your iPad that is going to absolutely knock your socks off, and scare you a bit too, Enigmatis: The Ghosts of Maple Creek is it.
Just released today for iPad, Enigmatis: The Ghosts of Maple Creek is one of the best hidden object games I've played all year, bar none. So much so, I even bought the game for several friends.
Set in Vermont, you wake up in a small town miles away from anywhere, and you have no idea why you are there. By solving puzzles and finding hidden objects, you not only figure out what you are doing there, but save a teenage girl from her doom.
The graphics are stunning, the music ethereal and cool, and it's also scary enough it might even give you some trouble sleeping.
The game is also more of a point-and-click adventure game than the typical hunt-through-piles-of-junk-to-find-a-pointless-item, and much of what you find and use makes sense in the gameplay too.
Available for the first time on iPad, the Collector's Edition of Enigmatis: The Ghosts of Maple Creek is an incredible deal.
For the PC version, you will pay $13.99 but only $6.99 for the iPad. You really cannot beat that. It has also been getting rave reviews, and is one of Big Fish Games most popular downloads ever.
Not surprising then that I bought several downloads for gifts for gaming friends myself.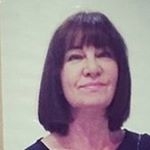 Latest posts by Michelle Topham
(see all)