The Japanese manga Love, a Kitten, and a Salty Dog is getting an English translation, with Seven Seas Entertainment announcing this week that they now own the publishing rights for the Boys' Love manga.
Love, a Kitten and a Salty Dog is written and illustrated by Nenko Nen and, if you prefer a sweet Boys' Love manga rather than a really raunchy one, this may just be it.
After all, according to Seven Seas, Love, a Kitten and a Salty Dog may be "mature-themed', but the story itself is sweet.
The manga, which sounds similar to another vet-themed BL manga Honey Darling, tells the story of two men — Okura a veterinarian and Momo a college student — who meet each other when Momo brings a stray kitten into the animal hospital Okura works at.
Okura shows Momo how to take care of the kitten properly and, as their conversations turn from taking care of pets to love, the two realize their feelings towards each other are changing.
Unfortunately, for those who are looking for a sweet Boys' Love manga now, you will have to wait a fair while before Love, a Kitten, and a Salty Dog is released, as Seven Seas isn't planning publishing the one-volume manga until January, 2024.
Damn.
When it does come out, though, it will be in a large one-volume edition, and in both printed form and as a digital volume.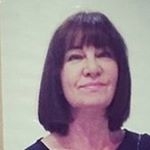 Latest posts by Michelle Topham
(see all)