Enter The Gungeon's Advanced Gungeons and Draguns expansion releases on July 19th
Enter The Gungeon developer Dodge Roll Games was on Twitter last night hyping up the roguelike action shooter's new Advanced Gungeons and Draguns expansion. The latest expansion is free, and will be releasing on Thursday, July 19th.
Well, at least, it will be releasing on PC. There is a chance owners of Enter The Gungeon on console may have to wait a bit longer as, according to Dodge Roll, the expansion pack is still pending console approvals.
In their tweets, Dodge Roll talked up the game to such an extent that, yep, it is going to include a huge amount of new content. What with its new items and weapons, new ammo types, new enemies, more generous drop rates, new rooms, slide over tables and coffins and on and on.
So definitely something to look forward to and, if you haven't yet managed to beat Enter The Gungeon as it now stands, you might want to give it another bash before the Advanced Gungeons and Draguns expansion hits, as it could just get even harder.
This will be the first real expansion since January, 2017, when Supply Drop well…dropped. So it is highly anticipated by fans of the game.
The massive free expansion Advanced Gungeons & Draguns hits Nintendo Switch, PlayStation 4, Xbox One, and PC on July 19! [pending console approvals] pic.twitter.com/qZoColzp6b

— Enter the Gungeon (@DodgeRollGames) July 13, 2018
As for the game itself, Enter The Gungeon was universally hailed by game critics as one of the best games of 2016. Since the game's initial release in April, 2016, it has sold well over a million copies, making it a huge success for Dodge Roll and publisher Devolver Digital.
Mark your calendars for July 19th and, if you don't own the game yet (why?), you can pick it up DRM-free on GOG.
Watch a playthrough from YouTuber Northernlion starting in the video below. Then watch the official Enter The Gungeon Advanced Gungeons and Draguns trailer below that.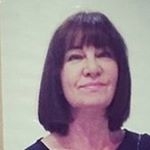 Latest posts by Michelle Topham
(see all)