The new Epic game Fortnite has officially been taken out of beta on mobile and is now open to more people with iOS mobile devices who want to play it. Epic made the announcement on their Twitter feed yesterday.
There is a caveat, though.
According to Epic, it works with iPhone SE, 6S, 7, 8, X, iPad Mini 4, Air 2, 2017, Pro. But Fortnite does not support iPhone 5S, 6, 6 Plus, iPad Air, Mini 2, Mini 3, or iPod Touch.
In other words, some people with an iOS mobile device can now play Fortnite. Some people still cannot.
This is still good news for many gamers who have been chomping at the bit to play Fortnite, however, as previously Fortnite on iOS was only available for an invitation-only beta.
Sadly, though, Fortnite is not able to be played on Android, and it does not look like that is going to happen either. Again, oddly strange to me that a developer would choose to only make a mobile game for iOS and, thus, eliminate around 87 percent of the mobile market from playing their game. But, their choice.
As for the game itself, though, Epic Games is updating it quickly to keep up with Fortnite's enormous popularity and with gamers' requests.
Last week, the developer added a new snipers-only game mode, and a very cool homing missile weapon, just in time for the hit online multiplayer game to be open to even more people.
You can currently download Fortnite from the Apple Store, and it is free-to-play with the usual options to spend money if you want to. Or you can grab the optional three-month subscription service if you prefer to avoid that nonsense.
And, if you haven't yet seen Fortnite in action, check out this guided missile gameplay video from British gamer Ali-A below. It is pretty epic. (Yeah, I went there!)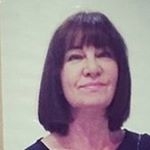 Latest posts by Michelle Topham
(see all)