The slice-of-life anime Eternal Boys is one of my favorites of this season.
Weird as that may be, as it doesn't seem to be streaming anywhere outside Japan, so to watch it you have to use some "creative means".
Now with the Eternal Boys second cour already airing in Japan, a new and very cute key visual has been released along with an Eternal Boys second cour creditless opening animation that features the anime's opening theme song — 'My Way' by Eternal Boys (aka the voice actors who superbly play the six middle-aged idols).
The opening animation cleverly shows the struggles the men endure in order to become a successful idol group.
Both the Eternal Boys second cour creditless opening animation and the key visual also feature new idol member Nicolai Asakura (voiced by Hiroki Tōchi) as, fans will remember, original idol member Makoto Kakizaki decided to leave the group at the end of the first cour, and go into management instead.
The first cour of Eternal Boys premiered on Fuji TV in Japan on October 11th, and aired into December when the anime experienced a short break before the second cour arrived.
The anime tells the story of a group of men over the age of 35, most of whom are struggling in their current careers, and who decide to do something different with their lives.
That something different is auditioning for a new idol group composed of middle-aged men.
Eternal Boys is directed by Migmi (Suppose a Kid from the Last Dungeon Boonies Moved to a Starter Town?),  with series composition by Kimiko Ueno (Uchitama?! Have you seen my Tama?), and character design by Seiko Asai based on original designs by MA2.
Eternal Boys is animated by Liden Films.
RELATED: Who voices the middle-aged idols in Eternal Boys? — Some of Japan's best voice actors
Watch the just-released Eternal Boys creditless opening animation below and, if you haven't already, lobby Liden Films and Fuji TV to get this anime released in the west, as it really is wonderfully cute.
You can also hear the anime's second cour opening theme song — 'My Way' by Eternal Boys — in full on the Spotify widget down below.
More info: Official Eternal Boys website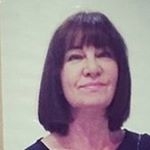 Latest posts by Michelle Topham
(see all)