Ethan Hawke was on Late Show with David Letterman this week where he talked about 'Boyhood' and what it was like filming the movie over a 12 year period.
Hawke told Letterman 'Boyhood' was all about 'growing up' and was an attempt to chronicle the first moment you remember things, as well as what it was like for a boy starting at first grade and ending in twelfth.
Hawke explained too how filming 'Boyhood' was a 'logistical nightmare' as every actor in it had to call up the director, Richard Linklater, every time they had another project they wanted to sign up to act in, as they couldn't be 'double booked' if he needed them.
Filming for 'Boyhood' took place only four or five days every year, as the film's budget was small. Yet, as can be seen by the critics' love for this movie and the awards it has already received, the director and the cast created something quite memorable on that small of a budget.
Watch Ethan Hawke talking about 'Boyhood' on David Letterman below. And, yes, do see the film. It's fabulous.
Advertising
https://www.youtube.com/watch?v=0hzmN3nxv5c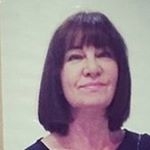 Latest posts by Michelle Topham
(see all)