Twitter hashflags go live for Eurovision 2015
If you are going to be tweeting about Eurovision 2015 over the next few days, you'l be happy to know Twitter, in collaboration with the European Broadcasting Union (EBU), now has hashflags.
That means, if you tweet using one of the hashtags for a country participating in Eurovision over the next few days, a heart-shaped country flag will be appended to each one and, thus, you get a Twitter hashflag.
Are you using our hashflags yet? Tonight we have: #MDA #ARM #BEL #NED #FIN #GRE #EST #MKD #SRB #HUN #BLR #RUS #DEN #ALB #ROM & #GEO

— Eurovision (@Eurovision) May 19, 2015
What makes the Eurovision Twitter hashflags even cooler is a cute video from last year's winner Conchita Wurst, talking about the hashflags and telling you how to create them.
And, as is usual with a Conchita video, its oodles of adorable, and a whole lot of flirting, followed by Conchita's absolutely perfect comedic timing guaranteeing you a belly laugh at the end. 
Watch her below. But I'll bet you can't just watch it once.
#Eurovision is on air tonight, and the @Twitter hashflags are already working! <3 With love from #AUT, Conchita <3 https://t.co/asWfHoOqxu — Conchita Wurst (@ConchitaWurst) May 19, 2015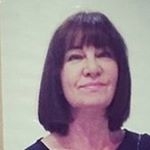 Latest posts by Michelle Topham
(see all)