Artists at Eurovision in Concert so excited about the upcoming contest
There's an excellent series of videos just gone up on the Eurovision Song Contest channel, all filmed backstage at Eurovision in Concert in Amsterdam on Saturday night. And what's really great about these videos is they show just how much fun Eurovision is, both for the audience and for the artists. Artists who are now getting so excited that Eurovision 2015 is just around the corner, they can hardly contain themselves.
In the first one, watch Serbia's Bojana Stamenov talk about how excited she is about going on the stage at Eurovision in Concert. Or Montenegro's Knez talking about the audience that night "The people. They're just …….WOW".  And Greece's Maria Elena Kyriakou saying how she doesn't feel like it's a contest, "it's very friendly". As well as other artists saying how much they love Amsterdam and how happy they are with the audience.
In the second of the Eurovision in Concert videos, John Karayiannis, who is representing Cyprus couldn't stop grinning backstage saying "This is so cool" and then pointing to his grinning face commenting "How excited does this look?"
There's also Germany's Ann Sophie who talks about being able to "feel that vibe there", and how she saw people singing the lyrics of her song 'Black Smoke' and it was "so much fun".
Part 3 has Austria's The Makemakes saying "Because the Song Contest is happening in Vienna, it's even a greater honour for us to represent Austria. We're looking forward (to it)". The interviewer then joked with him that, "Well, you have the beard. You have the hair", in reference to last year's Eurovision winner, Austrian singer Conchita Wurst.
And there's Norway's Mørland & Debrah Scarlett talking about their song 'Monster in Me', and saying how "the monster is in everyone", as we've all done something we shouldn't have at some point in our lives.


In the last part of the Eurovision in Concert video series, we see Azerbaijan's Elnur Huseynov talking about how much energy he now feels after being in Amsterdam. And the first ever Australian entry, Guy Sebastian saying how he was excited about Eurovision before Eurovision in Concert but, now, after going out and meeting some of the fans he's "really, really excited".
Thanks Eurovision for the lovely set of videos. So nice to see how much fun so many of the artists are having, and makes me even more excited for Eurovision 2015 in Vienna. How about you?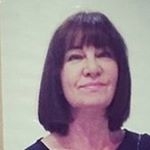 Latest posts by Michelle Topham
(see all)