Eurovision's Sanna Nielsen to Star in Doctor Zhivago Opera: You Go, Girl
Sweden's Sanna Nielsen was one of my favorite artists in Eurovision Song Contest 2014 last month, so I was interested to learn today she's going to be starring as Lara in Doctor Zhivago at the Malmö Opera later this year.
It's apparently a first for Sanna, who being a pop singer has never acted before, let alone done opera. She has a lovely voice, though, and great stage presence so I doubt it will be much of a trial for her.
The first performance of Doctor Zhivago will be on 29 August and will run through until the 31 January, 2015.
Sanna Nielsen fans and, of course opera fans, can find out more about the Malmo Opera production of Doctor Zhivago and get information about buying tickets here.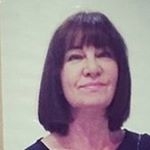 Latest posts by Michelle Topham
(see all)