Its been a horrible morning. On the bright side, I have the coolest backpack ever. pic.twitter.com/e9IUj1vQfO — Evan Rachel Wood (@evanrachelwood) July 24, 2014
Awesome American actress Evan Rachel Wood sent a tweet a couple of days ago talking about her 'bad day' but also praising her backpack. According to Wood, she has the 'coolest backpack ever' and, yep, I have to say I agree with her when I looked at her photograph as it's the coolest R2D2 backpack. Yay!
On the bad side, though, it seems because Evan Rachel Wood gave birth to her one-year-old son in a home birth last year, she's been having problems getting a passport for him so he can travel with her when she's on location. As she tweeted earlier today:
My child keeps getting denied a passport because of our "home birth" he has a birth certificate and everything they asked for– — Evan Rachel Wood (@evanrachelwood) July 26, 2014
American bureaucracy and idiocy at work, it seems.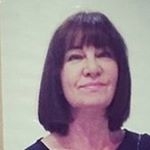 Latest posts by Michelle Topham
(see all)