Evangelion soundtrack albums now streaming on Spotify
Fans of the Evangelion franchise know how fabulous the music has been on the soundtrack of the mecha action anime since the premiere of Neon Genesis Evangelion way back in 1995, and how much it contributed to their enjoyment of the dramatic story.
That superb music continued right through to the release of the feature film, Evangelion: 3.0+1.0 Thrice Upon a Time in 2021, with many fans downloading songs from all over the Internet and playing them on repeat, while various soundtracks from the franchise charted high on the Oricon charts in Japan.
Advertising
The same fans will be thrilled then to hear Milan Records has just released two massive albums of Evangelion music outside Japan for the first time.
Two Evangelion soundtrack albums released in west for first time
The two Evangelion soundtrack albums — Evangelion Infinity and Evangelion-Vox — feature just about every one of composer Shirō Sagisu's compositions for the popular franchise.
The music on both albums covers the entire franchise.
Advertising
Evangelion Infinity with its 50 tracks is the largest release of the two, and includes various versions of Sagisu's 'EM20' theme, as well as tracks like 'The Beast II', 'battle suite 1997′, and 'Serenity Amongst the Turmoil'.
Evangelion-Vox is a collection of 20 hip-hop and R&B remakes of Shirō Sagisu's compositions (interesting, eh?), along with other versions of themes from the Evangelion franchise by artists like MALI, LOREN&MASH and the London Gospel Choir.
Tracks like 'Can't Get You Outta My Head', the crazily popular 'THANATOS', and 'Utopia'.
Both Evangelion soundtrack albums are now streaming on Spotify.
You can listen to both in their entirety, and relive old memories, below.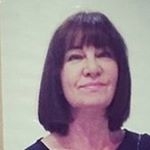 Latest posts by Michelle Topham
(see all)