Actor Bradley Cooper has always had a reputation as a nice guy. So much so, when other actors work with him they often rave about what a pleasure it was to act in the same film.
That everybody loves Bradley Cooper was apparent at the 'Burnt' premiere this weekend as well, when co-stars like Sienna Miller and Daniel Brühl, and celebrity chef Marcus Wareing, raved about what it was like being on the set with him.
Advertising
Sienna said "It's the best (working with Cooper), and I hope to do it again and again and again".
Marcus Wareing was just about ecstatic at having had the opportunity to work with Cooper on 'Burnt' saying, "It's Bradley Cooper. You know, he's a bloody legend. He's a great guy, he's a cool guy, he's incredibly respectful. It was an absolute honor to work with him. It was a pleasure to be in the kitchen with him,
Even studio executive Harvey Weinstein commented, "He's more a partner than anything else. He'll do whatever he's asked to do. He ate, cooked, went six weeks with Gordon Ramsey — it was just like going into the military. I asked him what's harder? Training with Gordon Ramsey or doing 'American Sniper'? He said Gordon Ramsey".
Watch the Ode video below to see just how much everybody loves Bradley Cooper. Because, oh yep, they definitely do.
Advertising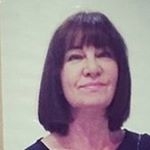 Latest posts by Michelle Topham
(see all)