British actor Ewan McGregor and Olympic runner Mo Farah were honoured by Prince Charles in an investiture ceremony at Buckingham Palace this week. Ewan McGregor was awarded the OBE and Mo Farrah the CBE by the Queen in her annual Honours List earlier in the year — both of them highly deserving, I might add.
Ewan McGregor receives OBE
Ewan McGregor was honoured for both his acting work and his charity work (he works with both UNICEF and the Go Campaign), while Mo Farah was awarded the CBE for his services to the field of athletics.
McGregor, nice man that he is, made sure to mention the volunteers at the organizations he works with as well, saying they were the ones that really deserved the awards as they worked so hard every day.
Fabulously Ewan McGregor arrived at Buckingham Palace wearing a traditional Scottish kilt. Well, he is from Scotland so what else should he wear?
Besides, I'm sure Prince Charles and the rest of the royal family loved it, seeing as how they are such huge lovers of everything Scottish and Prince Charles has been known to sport many a kilt before now.
Mo Farah thrilled to be at Buckingham Palace and to meet Prince Charles
As for Mo Farah, whose Olympic wins made us proud to be British, he looked spiffy in a beautiful blue suit and definitely seemed chuffed to be there. He told an interviewer Prince Charles had said, "Well done. You must be sick of getting medals, Which was a great compliment. He knew who I was. It was…..awesome".
Awwwww. What a lovely man he is.
For more of what both Ewan McGregor and Mo Farah had to say about receiving honours at Buckingham Palace, check out the video below. Makes you proud to be British.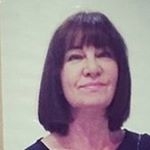 Latest posts by Michelle Topham
(see all)