Even if you have seen Star Wars: The Force Awakens, you may not know Scottish actor Ewan McGregor, Obi-Wan Kenobi himself, was actually in the film. Something he talked about on Jimmy Kimmel Live! this week.
But don't go rushing off to the movie theater to watch the film again to see if you find him, as you won't. McGregor's voice is heard in just one line, and he isn't seen at all.
Ewan McGregor said about being in Star Wars: The Force Awakens,
"It was very late in the day. I'd been waiting for the call to come for two years. Maybe they've lost my agent's phone number, or something? And then I got a call just shortly before it was released by J.J. (Abrams) and he asked me to come in. He said I'd love you to be a part of it, and love you to be in it"
Watch McGregor on Jimmy Kimmel Live! in the video below to find out where he ended up, as well as to hear how director J.J. Abrams even managed to get Alec Guinness, the original Obi-Wan Kenobi, to do the film. An incredible feat, to say Guinness has been dead for almost 16 years.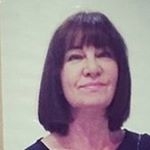 Latest posts by Michelle Topham
(see all)