You know how there are some actors, musicians, artists, whatnot, who are simply 'God' to you? Well, one of mine is Scottish actor Ewan McGregor, who I've loved since I saw him in 'Lipstick on Your Collar' and then 'Trainspotting', and then idolized since I watched him travel halfway around the world on his motorbike with his best friend Charley Boorman for 'Long Way Round'.
With someone like him, you adore him so much, you feel like it's not possible to adore him more. And then…….. Ewan McGregor tweets about Dave Grohl and Foo Fighters.
"Happy Birthday Dave Grohl. What a fu$&ing Show! #foofighters"
And there ya go. He just became someone I admire even more than I ever thought possible. Because someone who is as cool as Ewan McGregor is already, and then turns out to love Foo Fighters. What's the next step up from God?
I'm just askin'.
Meanwhile, while I'm trying to figure that one out, enjoy Ewan's Foofighters concert photo up above. Nice.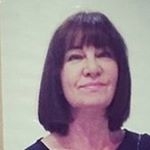 Latest posts by Michelle Topham
(see all)