Now here's an interesting new indie game to buy — Expeditions: Conquistador, a turn-based tactical role-playing game with some resource management elements and a twist of adventure gameplay, and it's just been released on GOG.
Expeditions: Conquistador was created by Danish indie developer Logic Artists. The game takes place in Central America in 1518, the time of the Spanish conquistadors don't you know.
Much of it is based on historical events, much of it isn't, but what the game does have are some pretty nice graphics, awesome storytelling, challenging gameplay and the choice of either playing as a ruthless conquistador determined to rule everything no matter who or what gets in the way, or the type of man who wants to make a difference in the world, and that means making Central America a better place for all its people. It's up to you.
Remember, however, no matter which way you choose to play, there will be consequences for every action and only you can deal with them.
You may remember Expeditions: Conquistador from late last year and its successful Kickstarter campaign. Well here it is now, fully completed and, yes, it looks like a game well worth playing as just about everyone who played it in beta is saying.
Check out the Expeditions: Conquistador teaser trailer below and then pick up the game on GOG. It's just $17.99 ($2 off the normal price) for the next three days.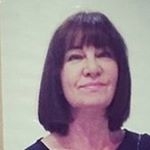 Latest posts by Michelle Topham
(see all)