The upcoming anime film SPY x FAMILY CODE: White just got a new key visual via Twitter (check it out below) and, man, if you wanted graphics exploding with action and personality, they don't get much better than this.
The new SPY x FAMILY CODE: White key visual was created by the anime film's chief animation director Kyouji Asano, and features every member of the Forger family, including Bond (Subject 8) the dog.
Advertising
Yor is looking like she is about to attack someone with a spatula, Loid is researching some travel clues, while Anya has a box with some kind of gleaming treasure she is desperate to show off.
Bond too is in on the action.
Yep, the Forger family are getting ready for a trip and, apparently, another crazy mission along with it.
Along with the high-action SPY x FAMILY CODE: White key visual, we also got word that a "special video" about the upcoming film will also be released via TOHO Animation's YouTube channel on June 26th.
What is SPY x FAMILY CODE: White?
Advertising
We do not know all that much about the upcoming SPY x FAMILY CODE: White film as yet, as little information has been released.
We do know that the film features an original story from mangaka Tatsuya Endo, who will also be providing original character designs, and is being directed by Takashi Katagiri (Episode Director of Season 1 and Assistant Director of the upcoming Season 2).
The SPY x FAMILY CODE: White screenplay was written by Ichirou Ookouchi, who is also in charge of series composition for Season 2 of the anime.
And yes, Wit Studio and CloverWorks are again in charge of anime production, so we can expect a lot more of that utterly gorgeous art style we love.
Finally, information about the film's premiere date has been released.
SPY x FAMILY CODE: White will premiere in Japan on December 22nd, but no word yet on when or where it will appear in the west.
We will keep you posted when we find out.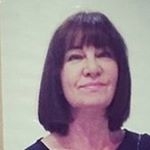 Latest posts by Michelle Topham
(see all)