If you're sad that Miss Kobayashi's Dragon Maid S is already over, don't be.
That's because anyone that buys the anime's upcoming Blu-ray or DVD is in for a treat. An exclusive extra episode of Miss Kobayashi's Dragon Maid S you won't be able to watch anywhere else.
The extra episode is called "Nippon no Omotenashi (Attend wa Dragon desu)" and, from the trailer just released for it, it looks like we will be seeing a lot of Kanna's adorable friend Chloe.
How cool is that?
If you buy the special edition of the anime, it will also come with the 13 Mini-Dora shorts, three episodes of Mini-Dora Sp, and the Mini-Dora Ex. 5.
Discs will arrive in a gorgeous exclusive box illustrated by character designer Miku Kadowaki, along with several art cards of the characters, and a frameable illustration card from Miss Kobayashi's Dragon Maid creator Coolkyousinnjya.
Related: Fhána's 'Ai no Supreme!' — the Miss Kobayashi's Dragon Maid S opening theme song — is fabulous
The Miss Kobayashi's Dragon Maid S Blu-ray and DVD will release in Japan on January 19th, 2022. No word yet on any release date in the west, but hopefully it won't be long after.
The special edition of the Blu-ray is pricier than the others at 9,900 yen (approximately $88), with the limited edition Blu-ray at 6,600 yen ($59). The DVD is slightly cheaper at 5,500 yen ($49).
Watch the trailer for the extra episode of Miss Kobayashi's Dragon Maid S below. It is very cute, and Chloe is the sweetest.
And, of course, if you haven't watched the anime yet, you can currently do that, along with all the mini shorts, via Crunchyroll.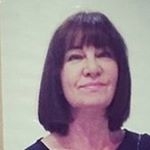 Latest posts by Michelle Topham
(see all)