One of the main characters of the upcoming sports anime Extreme Hearts got a character video this weekend.
The new Saki Kodaka character video features second-year middle school student and former soccer player Saki, and shows off an adorable high-energy girl with the cutest husky voice.
Yep, she is likely to be the newest best girl many will quickly grow to love.
Along with Sumika Maehara and Hiyori Hayama, Saki Kodaka is one of the three main Extreme Hearts characters — all girls who get involved in the new craze 'Hyper Sports' and, because of that, become best friends.
Saki Kodaka's fabulously husky voice comes courtesy of voice actress Miho Okasaki, who has also played popular characters like Rimuru in That Time I Got Reincarnated as a Slime, and Mary in My Next Life as a Villainess: All Routes Lead to Doom!
She is also voicing Roux Christasse in the currently airing The Dawn of the Witch, and will be performing the Extreme Hearts theme song.
Extreme Hearts is directed by Junji Nishimura (Glasslip), Masaki Tsuzuki (Magical Girl Lyrical Nanoha) is the original creator and is writing the show's scripts, and Takuya Fujima (ViVid Strike!) is the original character designer.
The anime is due to premiere in Japan on July 9th, 2022.
Watch the just-released Saki Kodaka character video below, and you will quickly agree with me, she is most definitely a cutie!
RELATED: The official Extreme Hearts website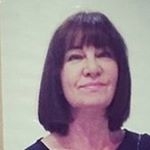 Latest posts by Michelle Topham
(see all)