The second song featured on the new season of the Netflix drama Sex Education this week from Ezra Furman is 'Forever in Sunset', which was played in the ending scenes of the episode as Otis and Maeve are talking on the phone for the first time.
The angry-sounding track then continues to play as they hang up, and as Otis looks on his phone to see what the Tyrone is that Maeve is having pizza with looks like, and if he should be worried.
Advertising
Hint: Yep. He looks worried.
'Forever in Sunset' then plays over the end credits as the episode ends.
When did Ezra Furman release 'Forever in Sunset'?
'Forever in Sunset' is another of the tracks from the indie singer songwriter's ninth studio album All of Us Flames, which was released in mid-2022 on the Anti label.
The song is sung from the perspective of someone warning the person they are now with that, if things go wrong, they had already told them they could be getting into a problematic relationship.
You got into my car, "I don't care what you are"
Is what you said to me back then
I told you in my car
I told you I was trouble, man
(full song lyrics on Genius)
Advertising
And a cool song to end the Sex Education episode on as Otis is already thinking Tyrone might be trouble, eh?
'Forever in Sunset' is one of several tracks Ezra Furman has featured on the new season of Sex Education, with the singer releasing a 3-track EP — Sex Education: Songs from Season 4 — on September 21st of three songs written specifically for the teen drama.
Listen to Ezra Furman's 'Forever in Sunset' as heard on Sex Education via the All of Us Flames album, and in the track's official music video.
You can also hear the first song Furman had featured on the first episode — 'Lilac and Black' — of the new and final season of Sex Education on Leo Sigh.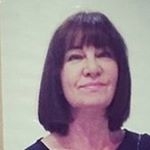 Latest posts by Michelle Topham
(see all)