The second F1 2021 circuit update has just been released — the Imola update — and, wow, does this thing look amazing, as it adds the famous Autodromo Enzo e Dino Ferrari circuit aka 'Imola' to the Codemasters racing game.
If you're not clued in to what Imola is in the Formula One world, here are some quick facts, as it's pretty damn cool.
The Imola track is located in the Italian town of the same name, and is interesting in itself as it is one of the few circuits that is run in an anti-clockwise direction.
Once popular in its day, the San Merino Grand Prix was held on the track in both 1981 and 2006, but the circuit fell out of favor soon after.
Last year, however, as circuits around the world shut down due to government restrictions over Covid-19, the Imola circuit opened back up to fill the gap. The Emilia Romagna Grand Prix was eventually run on the circuit for the second round of the 2021 season.
It is liked or hated by drivers as the somewhat unusual circuit is known for having a narrower track and fast corners. Some of those corners are blind as well.
Along with adding Imola in the latest update, developer Coadmasters also added an 'Unsafe Pit Release' option to the F1 2021 game.
This will be available in multiplayer, and will stop your pit crew from mandating you can only re-enter the race in a safe spot. You will just have to deal with the consequences if you decide to use that option.
Of course, the F1 2021 Imola update comes right on the heels of last month's Portimao update. Not bad getting two free circuits added to the game in only a month, eh?
The F1 2021 Imola update is out today for Xbox Series X|S, Xbox One, PlayStation 5, PlayStation 4 and PC. Check out the trailer below for how it looks. Stellar, I'd say.
And, if you want more information, you'll find the full Imola update notes over at EA.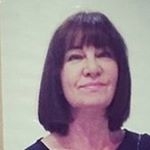 Latest posts by Michelle Topham
(see all)