A fabulous guide to the music of 'Mad Men'
I haven't seen a 'Mad Men' episode since midway through series 3 when I ditched my cable TV, but I do love the music featured in it as it's so characteristic of the 60s, and I've kept up on that as much as I could. (You'll find the whole list of every song and piece of music featured in 'Mad Men' at Tune Find).
So today, I was delighted to find this article from music writer Chris Molanphy writing for NPR (just about my favorite organization in the world), talking about and linking to a lot of the music used in 'Mad Men' over the years. And including what he calls "a bunch of the show's cleverest song choices."
Music like Herb Alpert & The Tijuana Brass's "Casino Royale", Jim Reeves' "Welcome to My World", Simon & Garfunkel's "Bleecker Street," and Petula Clark's "I Know a Place". And many other fabulous 60s classics you've either long forgotten about, or never heard before.
(Remember Paul Mauriat and His Orchestra's "Love Is Blue?"
If you want a guide to the music of 'Mad Men', Chris Molanphy definitely has an awesome one for you. You'll find it at NPR.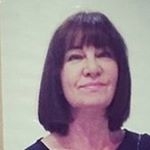 Latest posts by Michelle Topham
(see all)