Even though The Face Of An Angel director Michael Winterbottom had no idea who British model Cara Delevingne was, he says, once he met her, it only took him 'two minutes' to figure out she was perfect for the part of Melanie.
That's because Delevingne flew in direct from 'America, Carribean, wherever' to audition for the role and was absolutely full of energy and spot on. Winterbottom loved her so much she was hired immediately.
Watch what Michael Winterbottom also has to says about Cara's personality and what it was like working with her in a short interview video at MTV.
Personally, I'm not surprised Winterbottom is so gungho about Delevingne, as it's rare to ever hear anything bad about her.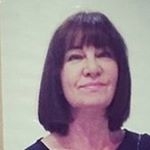 Latest posts by Michelle Topham
(see all)