While it has seemed obvious to me since the Gust developed game was announced the upcoming new Fairy Tail RPG would not be English dubbed, some fans apparently held out hope that would not be the case.
Those hopes were dashed this week, however, when Nintendo Everything reported the Fairy Tail RPG would definitely not have English language voice acting.
Instead, while the game will be completely accessible via English text throughout, players will have to make do with the Japanese voice actors for the JRPG.
Personally, I am fine with that as I only play both Japanese-language games and watch Japanese-language anime. So the Fairy Tail RPG voiced by Japanese actors seems 'normal' for me.
Especially as the same actors we are used to in the original Japanese version of the smash hit anime series will be voicing their characters in the upcoming Switch game.
Those actors include Tetsuya Kakihara as Natsu Dragneel, Aya Hirano as Lucy Heartfilia, Satomi Sato as Wendy Marvel, Sayaka Ohara as Erza Scarlet, and Yuichi Nakamura as Gray Fullbuster.
A shame for those Fairy Tail fans that have watched the series with an English voice acting cast, though, as they are also used to the actors they have listened to since 2011.
Actors who also would have probably loved a chance to be involved in the game.
Of course, some die-hard English dubbing fans insist, without a Fairy Tail English dub, they will not be buying the game.
Personally, I doubt that will actually be reality for most people once the game is released however as, from trailers and short gameplay videos released so far, Fairy Tail looks pretty damned stellar.
My guess then is most fans, even the naysayers, will end up grabbing the game. The lack of English dubbing and all.
If you are still on the fence, do watch both the latest Fairy Tale RPG trailer below, and then check out the 20 minutes or so of gameplay with English subtitles below that.
As subtitles will be the only way to go forward with this awesome looking game, I would say wait to make up your mind about not buying it once it releases until you have heard what others say that have bought the JRPG.
Because, from what I have seen so far, I have a feeling the Fairy Tail RPG is likely to be one of the most popular games of its genre of 2020.
Come on, check out that gorgeous art style, the beautiful character design, the superb music and the fun turn-based combat.
In other words, if you don't mind Japanese voice acting in your games, or are just a massive Fairy Tail fan so are willing to suck up the lack of English dubbing, the game will release for Switch on March 20th, 2020.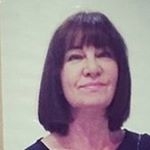 Latest posts by Michelle Topham
(see all)