Fall Out Boy's latest single 'Centuries' is, in my opinion, one of the best tracks the rock band has performed. I love the Suzanne Vega 'Tom's Diner' sampler that begins the song, and 'Centuries' itself is such an amazing anthem-style song.
So, when I saw Fall Out Boy was singing 'Centuries' live on the People's Choice Awards last night, you know I was VPN-ing in to be able to watch them. And, yep, as expected, they gave a rockingly good performance.
'Centuries', by the way, made it to number 14 in the US charts. It's the first single from their upcoming album American Beauty/American Psycho, which will be released on January 16th. With two other singles also having been released, and both being awesome songs, I'm betting this album is going to be another winner for the band.
Meanwhile, watch Fall Out Boy singing 'Centuries' live at the People's Choice Awards last night in the video below. Nice performance, eh?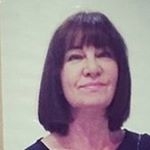 Latest posts by Michelle Topham
(see all)