This Fallout 76 gameplay video will give you a good idea of how the game plays
Bethesda's new online multiplayer action role-playing video game Fallout 76 is due to be released on November 14th. But, you don't have to wait to watch Fallout 76 gameplay until then.
That's because Bethesda has allowed several prominent YouTubers to play Fallout 76 already. For three hours at least.
Two of these YouTubers are Gamer's Little Playground and Tetra Ninja  — both of who have uploaded videos of their first 25-ish minutes of gameplay today.
Gamer's Little Playground will also have several other videos of Fallout 76 gameplay going up later on today, for a total of three hours.
Plenty of time to get a good idea what the game is going to play like, and if it is something you will be interested in or probably should avoid. His gameplay is also commentary free.
Tetra Ninja just has a 27 minute Fallout 76 gameplay video out at the moment, but his also has commentary.
In it, he explains how he was able to play the first three hours of the game, that it was played on the Xbox One and that, after the first hour or so of gameplay, it became "very buggy" and had frame rate issues.
Of course, it is also not the final release of the game and, with a month to go before release, hopefully it is something Bethesda will get fixed.
Buying the PC version of Fallout 76
Like Tetra Ninja explains, though, Bethesda games almost always have severe issues on consoles, so you are better buying the PC version if you are going to purchase the game.
For me, Fallout 76 is not a game I would be interested in playing. As, if these two videos are anything to go by, it just looks like a gigantic mish-mash of other games in the series.
Except online. And with little point to playing it. You, of course, may think differently.
Watch the two Fallout 76 gameplay videos below to get a good sense of beginning gameplay at least.
As for buying it, Bethesda has already announced the PC version of Fallout 76 will not be available on Steam. Instead, the publisher is only allowing sales on Bethesda.net.
I think that could damage the game's success quite severely as, let's face it, most people buy their games on Steam.
Then again, Bethesda sadly seem to be leaving their PC gamers behind, as it looks as though they are currently targeting mostly console gamers with Fallout 76.
Again, another good reason for me not to buy the game.
Fallout 76 trailer says work together with your friends — until they try to kill you, of course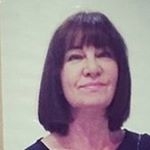 Latest posts by Michelle Topham
(see all)