Is it just me, or does Fallout 76 look like it's going to be absolutely brilliant?
I mean, come on, look at the new Fallout 76 trailer just released by Bethesda with its nostalgic 1950s education animation, and it's urging of working together to "Brave the new world".
Well, until a robot comes along and kills one of you.
Because, in this new multiplayer RPG, working together might get you far or it may get you annihilated when one of your three team members decides to do you in so they can get more than their fair share of the spoils.
After all, in the event of a nuclear holocaust, what is going to prevent anyone from going against the laws of a modern, developed society?
As the Fallout 76 trailer points out, however, if they do plan an attack behind your back and you survive but they don't, make sure you remember to pick up all the loot before you head off to find new friends to play with.
In the latest Fallout 76 trailer, we don't get much of an idea about gameplay, but Gaming Bolt has covered the latest news about what we can expect in Fallout 76 quite well.
At least the information Bethesda has released so far.
Fallout 76  will be released on November 14 for PlayStation4, Xbox One, and PC.
If you want to play before that, however, there will be an open beta you can join in October if you purchase the pre-order of the game before it starts.
That beta will be the full game, and you will be able to transfer any progress you make to Fallout 76 when it releases a month later.
Check out the latest Fallout 76 trailer below.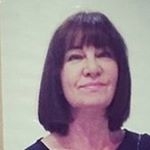 Latest posts by Michelle Topham
(see all)