Love the Fallout series? Subscribe to Loot Crate so you can get your hands on all those lovely gaming goodies? Well, you might want to keep an eye on Loot Crate in the coming weeks and months, as Bethesda has just announced they are teaming up with the company to produce an "extremely limited" Fallout4 loot crate.
Just in case you forget, though, you can currently sign up to be notified as soon as it's available for order.
Advertising
Of course, Bethesda has not let it slip what will be in Fallout4, nor do they intend to. Instead, they say the contents of the Fallout4 limited edition loot crate will not be known until after its shipped and recipients open it up — but it's likely to include some extremely cool gear.
They also have not said how much the Fallout4 limited edition loot crate will cost.
Regular loot crates are less than 20 bucks, depending on which subscription plan you're on or if you're just buying one-offs. But, I'm guessing this is likely to be more.
As for Fallout4 itself, it releases on November 10 and will be available for Xbox One, PlayStation 4, and PC. Get your money ready.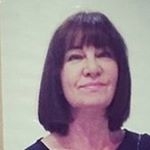 Latest posts by Michelle Topham
(see all)