'Fantastic Dreamer' by Machico — a worthy addition to our Best Anime Songs list
So I really am late binge-watching KonoSuba: God's Blessing on This Wonderful World!, aka anime series Kono Subarashii Sekai ni Shukufuku wo!, and its OVAs.
No excuse either. Just that I have 10,000 anime series and films on my list to watch, and getting to all of them in a reasonable time is tricky.
I can say, though, I should definitely have hit KonoSuba: God's Blessing on This Wonderful World! long before I did, as the anime series is superb.
Quirky, lovable characters, funny plot lines, hilarious dialogue and one of the most beautiful anime series I've watched both due to the artwork and the gorgeous theme songs.
The first season's KonoSuba: God's Blessing on This Wonderful World! OP theme song in particular is superb, as the melody is so catchy and addictive.
So catchy and fun, it was an easy choice for another entry on our Best Anime Songs list.
Called 'Fantastic Dreamer' and sung by Japanese singer and voice actress Machico, the song was released in late January, 2016 and made it to the #42 spot on the Oricon weekly charts.
The Crunchyroll video for the song and the opening animation segment has also received over 365,000 views, making it one of the more popular theme songs on the streaming service. You can watch that below.
Around the time the song was released, Machico also gave a cute live performance of 'Fantastic Dreamer' on Japanese TV, part of which is currently available on the Columbia Music Japan's YouTube channel.
There is also a live performance of the song she gave in front of a huge audience in Japan in a video uploaded to YouTube, which gives you a good idea of just how amazingly energetic Japanese audiences are for these types of anime-related concerts. Love it!
You can watch that in the video below as well.
As for KonoSuba if, like me, you're late to the party — you can watch both seasons on Crunchyroll.
Related: Yoko Ishida's 'Colorful Box' is as cute and fun as the Shirobako anime series it came from — listen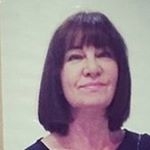 Latest posts by Michelle Topham
(see all)