Fantasy Bishoujo Juniku Ojisan to, Episode 9 review and recap –"A Guy Who Reincarnated as a Fantasy Knockout and a Beautiful Girl"
In last week's episode of Fantasy Bishoujo Juniku Ojisan to, we left Jinguuji and Tachibana at the Temple of the Goddess of Love being attacked by the faithful, until Jinguuji beats them to a pulp and the king's representative Muria arrives.
That's why, at the beginning of Fantasy Bishoujo Juniku Ojisan to Episode 9, Jinguuji and Tachibana are now at the palace with Muria, where they are shown in front of the king.
And thus kicks off yet another funny episode of one of the funniest anime of Winter, 2022.
This begins with the king giving a full-on singing performance of the prophecy handed down from the Goddess of Love, which turns out to be a song that sounds like a 3-year-old made it up.
He then explains they believe the prophecy says find the hero and guide her. That means they will do anything they can to help Tachibana defeat the Demon King.
At a banquet for the hero's honor, Tachibana is dressed up and looking more beautiful than ever.
Leading us to the funniest scene in Episode 9 as Tachibana's beauty causes Jinguuji to go from marriage to children to old age to death do us part with his friend, and even then they wouldn't be parted as they would be buried in the same tomb!
Jinguuji is then so shocked at how quickly Tachibana took over the rest of his life, he looks like he's about to have a stroke.
Tachibana is so damned CUTE in that dress!!!
Although she really does look like one of the cutest girls in anime in that adorable dress, so it's easy to understand why Jinguuji can hardly control himself.
At that point, Tachibana is forced outside to wait on the balcony before she's ravished by every man at the banquet including Jinguuji, but when she complains, he becomes angry, telling her she needs to be careful.
After all, if he loses control and falls under her charm, what would happen to her?
Tachibana has a temper tantrum and runs off, followed by a quick fantasy of being in love with Jinguuji, then realizes she is still "a 32-year-old guy" whose 'ideal' is a blonde girl.
A girl just like the one she now sees before her, about to commit suicide by jumping out of a castle window.
Although don't you get the feeling Tachibana is pushing herself to still be that straight guy she insists she is, when in reality the type of person she falls for isn't a blonde girl, and is actually someone much closer to home?
But, Tachibana still stops the girl from jumping by asking for her advice about Jinguuji.
Hilariously, she doesn't get the help she needs, though, as the girl insists Tachibana only behaves the way she does around Jinguuji because she likes him.
And please God, could we finally be heading towards one of those Boys' Love scenes so many of us have been desperate to see?
Tachibana is still fighting her feelings for Jinguuji, though, and persuades herself she feels that way "because of the curse".
Meanwhile, those of us dying for a bit of Boys' Love, can imagine what would happen if Tachibana and Jinguuji finally stopped blaming the curse and followed their feelings, leading to all of us suffering nose bleeds all round.
The next morning, the girl arrives in Jinguuji and Tachibana's room, apologizes for not knowing Tachibana is the hero, and introduces herself as Princess Ugraine.
She then asks to go with them to kill the Demon King, but Jinguuji tells her she cannot.
And here it isn't just that he thinks Ugraine is an airhead, and would be in danger if she set foot outside the castle.
It's also that he believes Ugraine is Tachibana's type, and letting her head off on an adventure with them could mean him losing Tachibana to her.
Of course, he isn't thinking in a 'boyfriend way' you understand, as Jinguuji still refuses to go there.
Jinguuji's decision about Ugraine is then backed up by the king.
Ugraine screams at her father and runs away, then tells Tachibana she never gets to do what she wants as her father is overprotective. Tachibana promises she will help her do whatever she wishes to do.
Of course, not being the brightest bulb in the box, Tachibana doesn't realize what she has promised, until the next thing she knows Ugraine is organizing a revolution against her father, and both she and Tachibana are considered the revolution's leaders by the king.
The solution?
Send Muria and her intelligence agency to kidnap the princess away from the revolutionary rebels.
Unfortunately for Muria, her intelligence network is apparently crap as she gets captured.
Fantasy Bishoujo Juniku Ojisan to Episode 9 continues to provide the most laughs of the week
As episodes go, Fantasy Bishoujo Juniku Ojisan to Episode 9 is one of the sillier ones.
From the king's song to Jinguuji fantasizing his whole life with Tachibana, to Ugraine the spoiled princess telling Jinguuji where he can shove himself, and Tachibana beginning to experience more and more of 'those feelings' for her friend.
Ugraine's interactions with both Tachibana and Jinguuji are also brilliant, as she is a bit of an older sister to Tachibana, while she is the haughtiest royal you could possibly imagine in front of Jinguuji.
Likely, she feels some of the sexual tension between the two friends, and so is unconsciously reacting to it herself.
Funnier still is how fast Ugraine goes from tired-of-life girl about to kill herself, to spoiled brat demanding to go on an adventure, to a revolutionary determined to overthrow the king.
Events move quickly around Ugraine, it seems.
Watch Episode 9 of Fantasy Bishoujo Juniku Ojisan to, "A Guy Who Reincarnated as a Fantasy Knockout and a Beautiful Girl" on Crunchyroll.
This still continues to be one of the gems of Winter, 2002.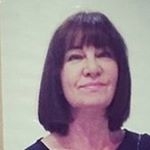 Latest posts by Michelle Topham
(see all)