If you played the heck out of Far Cry 3, like many of my friends did, you're going to be ecstatic with the latest news from Ubisoft, the developer of the upcoming Far Cry 4.
That's because, according to the Ubisoft blog, Far Cry 4 will be releasing on November 18th in the US, and on the 20th just about everywhere else. The release will be for PC as well as almost every other console system out there.
Interestingly, from the blog and from the quite audacious graphics released with the news (see photo above), it turns out Far Cry 4 is going to be set in the Himalayas, in a place called Kyrat, and will be a game that Ubisoft expects to be a big surprise for fans of the series.
Now, how cool is that?
As per usual, Far Cry 4 is already showing a slew of pre-order bonuses, including a free upgrade to the Limited Edition of the game.
More info to come about Far Cry 4 the closer we get to release date. All I can say is I'm intrigued so far, because this one looks cool.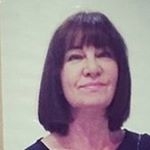 Latest posts by Michelle Topham
(see all)