Four more Japanese voice actors are joining the Farewell, My Dear Cramer cast, according to animation studio Liden Films.
The newly announced Farewell, My Dear Cramer cast includes Yui Makino (Angel Beats!, Love and Lies), Hiroko Kiso (Keep Your Hands Off Eizouken!, Castlevania ONA), Aika Kobayashi (Love Live! Sunshine!!, Place: Watashi no Italian) and Nichika Ōmori (Dropkick on My Devil!, Darwin's Game).
The four join an already huge cast of actors portraying what seem to be some of anime's most recently interesting characters.
Especially because they are girls attempting to achieve their dreams in a still predominantly man's sporting world (football).
The Farewell, My Dear Cramer TV anime is directed by Seiki Takuno (Yamada-kun and the Seven Witches).
Farewell, My Dear Cramer (known in Japan as Sayonara, Watashi no Cramer) is premiering on April 4th on Tokyo MX. The franchise will feature both the anime series in April, and a full-length movie releasing some time in the summer.
Farewell, My Dear Cramer trailer is beautiful, anime looks sweet, upbeat and fun
Annoyingly though, the film will follow the prequel manga Sayonara, Football, when Nozomi is still in junior high school.
And maybe I am one of the few that does not like prequels, but I have never seen any point in learning about events that have been superseded by the newest story.
Farewell, My Dear Cramer is based on the Naoshi Arakawa manga, and is an anime about a group of high schools that are obsessed with playing football.
Kodansha Comics describes the series this way:
With no football accomplishments to speak of during the entirety of Sumire Suo's junior high school years, the young wing gets an odd offer. Suo's main rival, Midori Soshizaki, invites her to join up on the same team in high school, with a promise that she'll never let Suo "play alone." It's an earnest offer, but the question is whether Suo will take her up on it. Thus the curtain opens on a story that collects an enormous cast of individual football-playing personalities!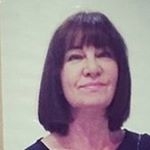 Latest posts by Michelle Topham
(see all)